Jon Caster, MD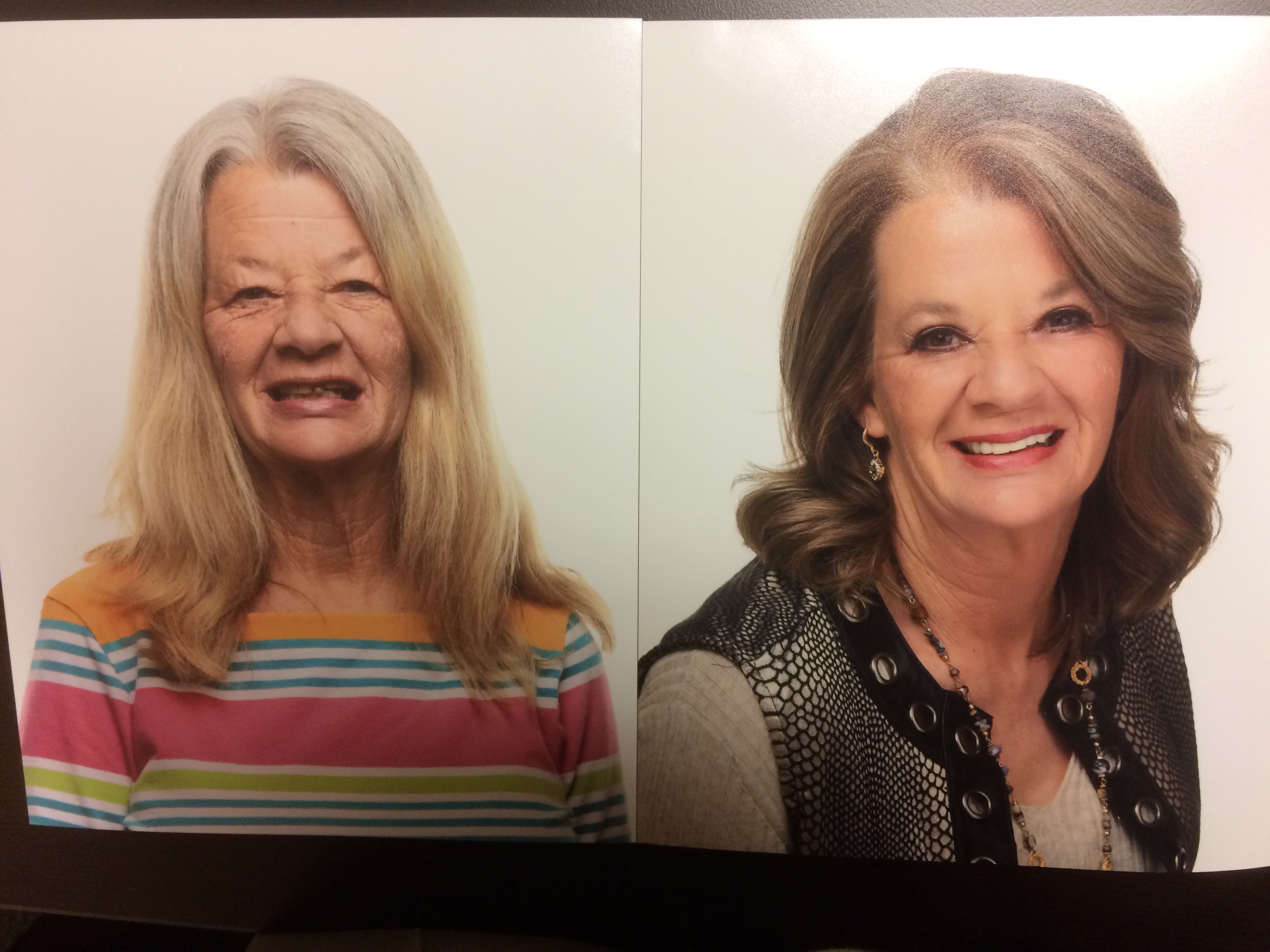 Cheryll Moore, 2016/17 Pineywoods Makeover
Cheryll is the 9th recipient of our annual makeover project. Each year we make applications available in late winter to early spring, and it takes an entire year to get to the final results. These photos illustrate the physical changes created by our team!
Plastic surgery of the eyelids and mid face, Botox and filler by Jon Caster, MD, FACS (Oculofacial Plastic Surgery, PLLC) performed at The Surgery Center of Nacogdoches
LASIK by Tim Young, MD ( Lehmann Eye Center)
Dental resoration by Brent Stephens, DDS (Nacogdoches Dental)
Hair by Carla Redfield (Oasis Spalon)
Makeup by Dee Bishop (Merle Norman)
Wardrobe and accessories by Tammy Welch (Laine's Hallmark)
Nutrition/body type counseling by Diane Lunsford (Skinny School)
Workout training by Nathan Michaels (Devour Fitness)
Psychosocial counseling by Joe McCracken (McCracken Counseling)
Photos by Clay Bostian (Creative Photography)
Catering by Shelley Brophy (Shelley's Bakery)
The Jones House provided for the reveal event by Karen and John Mast
Jon Caster M.D.
Or
About Dr. Jon Caster
Dr. Jon Caster is the only fellowship-trained Oculofacial Plastic Surgeon in East Texas and is board certified by the American Board of Ophthalmology. He has been in practice in Nacogdoches since 2000.
Oculofacial Plastic Surgery
Oculofacial Plastic Surgery is a subspecialty of Ophthalmology involving cosmetic, functional and reconstructive surgery for the eyelids, brows, and surrounding face. It also includes treatment for conditions involving the eye socket and tear drain system. Common issues are droopy eyelids, tearing, facial aging changes, and skin cancer on the lids or face. Dr. Caster is uniquely qualified for plastic surgery around the eyes. An extensive background in ophthalmology affords him a keen awareness of the effects of surgery on ocular function and the ability to diagnose and manage these issues.
Cosmetic Procedures
Dr. Caster offers a variety of surgical and non-surgical techniques to restore a healthier, more youthful appearance to the eyes and face. blepharoplasty (eyelid revision) and endoscopic forehead-brow lift are surgical methods commonly used by Dr. Caster to rejuvenate the upper face. Nonsurgical treatments for achieving or maintaining a youthful appearance include BOTOX® and dermal fillers (Juvéderm® and Restylane®). Dr. Caster has been using BOTOX® for aesthetic and functional purposes for over 15 years, and he began using dermal fillers prior to their approval in the USA.
Military Service
Dr. Caster is a former US Air Force flight surgeon and aerospace ophthalmologist. He received his initial officer's commission in 1987. He was a member of the USAF Aeromedical Consultation Service from 1996 to 2000 and Chief of the USAF Medical Flight Screening Program from 1997 to 2000. He is a recipient of the National Defense Service Medal (Desert Storm), the Meritorious Service Medal, the USAF Organizational Excellence Award and the USAF Longevity Service Award.
Specialties Include
blepharoplasty for droopy lids

Endoscopic forehead-brow lift

BOTOX®, Juvéderm®, Restylane®, Latisse®

Reconstructive eyelid surgery

Surgery for skin cancer or benign growths on lids or face

Tearing or Dry Eye